Porn Games article published on December 28, 2020 by Dark Angel Reviews
Video Games and Porn
Back in the days, I remember having a porn video game where you would move your joystick back and forth faster and faster and making a rhythm as a guy was fucking a girl. At that was it, it was not really a game, just a scene where you could test have fast your could move your joystick. The porn games today are a lot more advanced and are actually full games that you can play. There both games for your computer as well as your mobile.
In this article, I have taken a look at the porn video game site Nutaku that contains hundreds of xxx games in various categories. They also offer a pretty good selection of free games.
The Porn Gaming Site Nutaku
Nutaku is a modern site devoted to porn games. When you land on the home page you see a wide variation of games. You have the most popular, special offers, free games, new releases, and exclusive Nutaku games.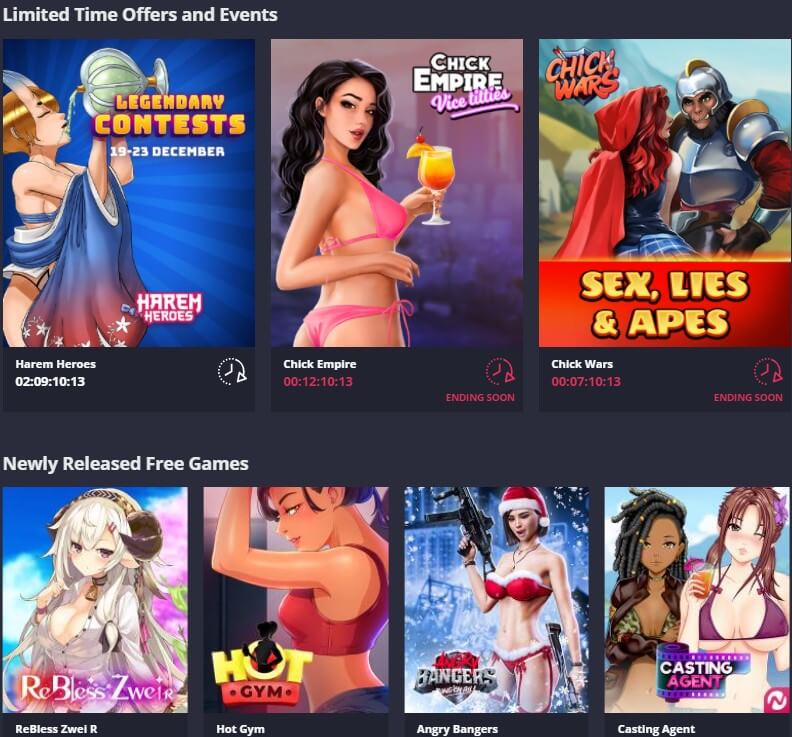 Scrolling down on the first page you also find top lists and featured games. To the left, you have the sidebar where you can search for games by PC Games, Mobile Games, Games on Sale, Newest, Top-Ranking, and also by OS system.
It's totally free to join Nutaku and you even get 100 golds for free when signing up for a new account. The site also comes in several languages such as English, Japanese, Spanish, etc.
Most Popular Porn Games
Nutaku has picked out the games that are most popular among their users. You can find both free games and paid games here. Below you can read a little bit of some of the most popular porn games on their list.
Harem Heroes
Who hasn't dreamed about having an own Harmen with wild horny girls? Now you can build up your own Hentai Harem, build up your own Harmen by recruiting new girls and play against other players, and beat their Harem strategies.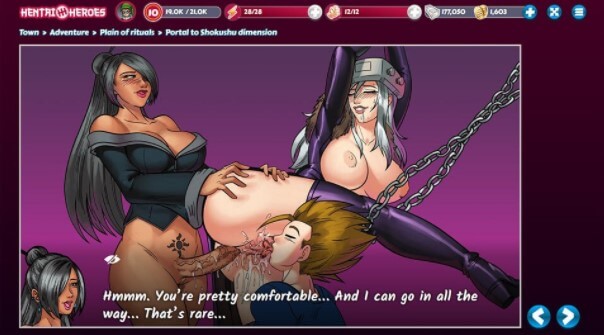 Seduce girls and invite them to your Harem or save them from villains and win their affection. You get plenty of uncensored hentai illustrations here for free.
Teach your girls to level up their sexual performance and impress the judges.
Chick Empire
Have you ever wanted to have your own strip club or sex shop? Now you can build up your own sex empire and start a variety of businesses in the sex industry.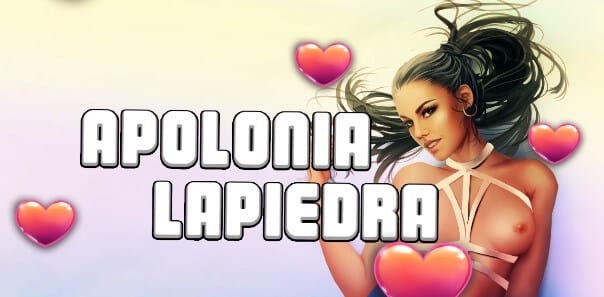 Mark fucked his producer's wife and got fired from work and ended up starting his own successful webcam business. One day the business starts from scratch again and you have the opportunity to grow the business.
Grow the cam business by hiring new girls and step your game plan up by opening various other sex businesses, take part in events, teach your girls to get better by providing orgies for and teaching them how it should be done.
Chick Wars
Win battles and defeat the monsters and become a brave fighter and ger rewarded by your faithful harem girls who just love sex. Chick Wars takes you to a wild erotic universe of porn games.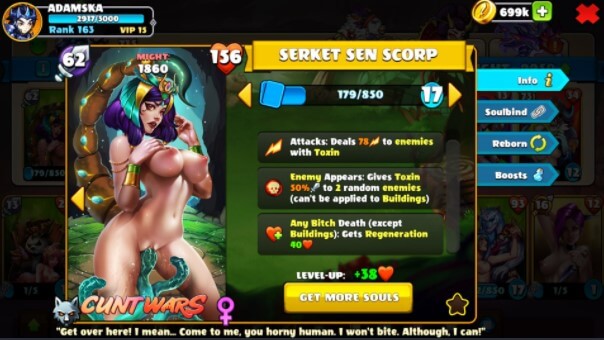 Collect the horniest anime maids in the universe and learn about their deepest sexual desires. Bring them into your harem and created the mightiest selection of girls and enjoy uncensored hentai porn with kinky Japanese style anime characters. And I promise this will make your fantasies go wild.
Project QT
Who would have thought that you could play a puzzle porn game? Project QT lets you explore a new entertainment world with the sexiest anime girls you have ever dreamed of and adding a battle game feature makes it's even more interesting.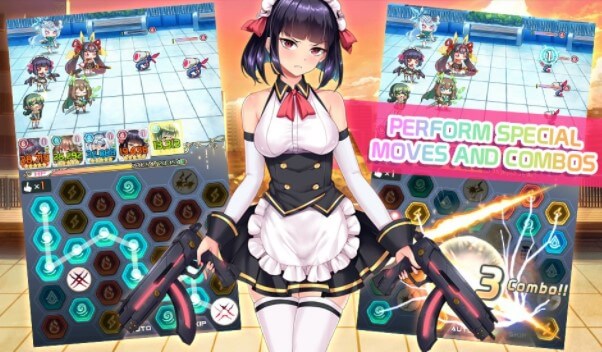 Project QT takes you to a new dimension through a black hole experiment and enter a world of hot monster hentai girls. This is a world that you have not yet experienced. Fight to save humanity with your team of hot girls. Here you can fuck your way to win the battle of humanity!
Porn Games Summary
Playing games with porn themes has grown a lot for the last couple of years. If you also are a fan of Hentai porn then the porn games will be right up your alley. The games above are just a very small selection of the hundreds of games you can choose from at the Nutaku gaming platform.
Which are your favorite games at Nutaku? Please share your favorites in our comment section below.