Tousatsudou review updated on January 25, 2021, by Dark Angel Reviews.
Introduction
This premium JAV sneak-peek porn site was brought to my attention by a friend of min who knows that I review porn for a living.  As a porn reviewer, I've seen it all.  So it came as a surprise that my buddy knew about a Japanese xxx membership site that I didn't.
I wasn't impressed at what I first saw on the home page.  The design is simplistic and it's not exactly easy to locate specific scenes. But the members area tells a different story.
The site can be described as sneak-peek Japanese porn.  What the site lacks in design, it makes up in original HD content.  So if you enjoy down-to-earth Japanese girls in genuine amateur porn scenes, then you need to check this site out.
The Japanese Sneek-Peek Videos
The top menu links to the different pages of the site including MOVIES and FAQ page.  You'll find 17 pages of scenes with 30 on each page, for a total of 510+ exclusive videos.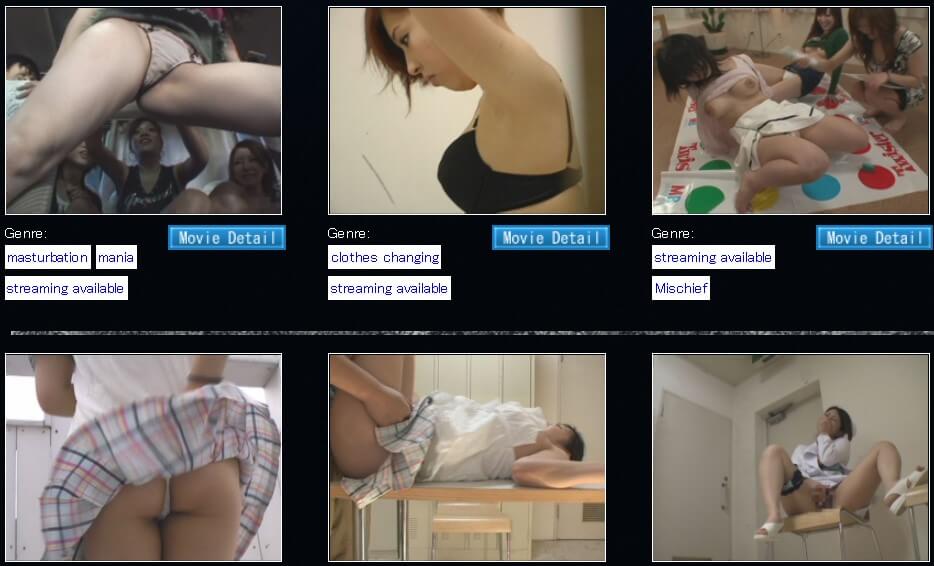 Most movies link to a free preview page by clicking on the 'Movie Detail' link below the screenshot.  Many of the scenes appear to be candid videos with Japanese women undressing while being filmed.  If the girls know they're being filmed, you wouldn't know by the genuine expression of their body language.
The videos are in the softcore category
Many scenes could be categorized as softcore since there isn't always explicit sex.  In fact, sometimes there's nothing even arousing about the scene.  That's not to say you won't get turned on, it's just that it's not your typical hardcore site.
My guess is that this kind of peeping site is far more popular in Japan than it is in America. About half of the content involves masturbation, peeing, and molestation.  There's a real spy-feeling to the scenes as the camera is set up in a way to make it appear as if you're actually there spying on the action.
Categories
The categories on the left summarize the unique and sometimes bizarre scenes.
You'll find 80+ scenes under the "Obscenity Doctor" category. Videos in this category include a realistic doctor-patient conversation before the doctor gets his dirty paws over his patients' private parts.  The "Molest" category is equally perverted with women in massage parlors getting more than they paid for as their clothes are stripped down revealing their white panties.
The "Panty Shot" scenes offer genuine stripping videos with young legal J-girls.
If you've ever traveled to Japan, then you know how short the schoolgirls wear their skirt uniforms.  The sneak peek cameramen take advantage of this as they score all kinds of perverted glimpses of 18- and 19-year-old babes.
Membership Price
The membership price at Tousatsudou suggests that this type of amateur site is in high demand.
The first month will set you back a whopping $70 whereas each recurring month is $60.  There's a 3GB daily download limit, but to be fair, the videos are fairly short in length meaning you probably won't be going over the daily limit. Looking at the dates of the most recent updates, you can expect one new video shoot added every week.
Conclusion
I'm glad my friend told me about Tousatsudou.  Although the genre is not my cup of tea, I appreciated the authenticity of the site.
If you're into spying on hot Japanese girls and watching them strip and fuck, then you'll probably enjoy most of the content on this site.
Recommended JAV reviews for you