Best Asian cam site article updated on November 15, 2020 by Dark Angel.
Which is the Best Asian Cam?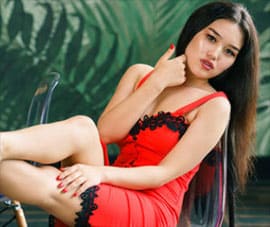 Asian webcam sites give you a different experience than a normal porn site. It's a much more personalized service in which you can direct your very own live porn movie.
However, it's not just the live porn that makes adult cam sites unique. For those who are bored with online dating, the live video streams allow you to quickly connect with and meet beautiful girls from around the world. So webcam sites are also an alternative to the online dating scene.
In this blog post, I review and compare two of the top-rated Asian webcam sites Live Sex Asian and Sakura Live. To learn more about each site, you can click on the link below to read the full review.
Impression
The first thing I do whenever reviewing a new site is to have a look at the various pages of the free tour. Overall, Live Sex Asian is an easier site to get around with a superior user experience. Both sites allow you to quickly enter the video chat rooms but only Live Sex Asian allows you to type in the chatbox without joining the site.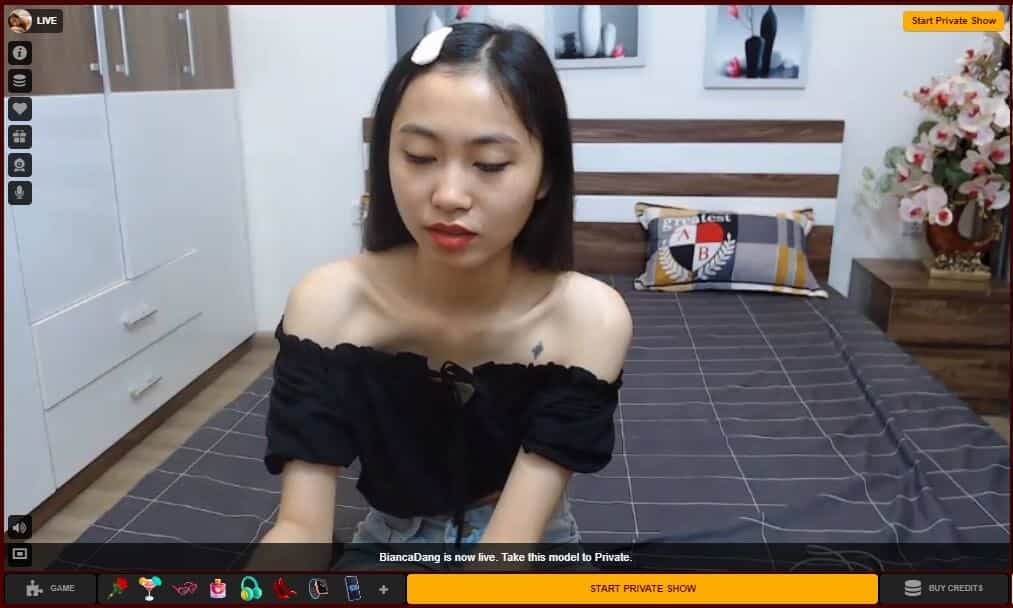 I also prefer the overall design of Live Sex Asian as it appears to be a more modern interface. You can quickly filter the model profile listing by clicking on a category from the left sidebar with over two dozen niches. Sakura Live also has a category list that appears at the top but it's a simpler list. You can filter by 'New Girl', 'HD Camera', and 'Has Toys'.
As for an incentive to join the site, SakuraLive used to have a $2.95 trial membership which gave you $20 worth of private time. But they've since changed this promotional offer and it's now completely free to join. To take advantage of this offer, visit the home page of SakuraLive.com and click on 'FREE JOIN' to sign up.
Similarly, you can also win up to 100% extra credits at LiveSexAsian.com by visiting the home page and clicking on 'Spin the Wheel'.
Overall, both sites have a great look and feel to them, but I give the advantage to Live Sex Asian (full review)for its better selection of models and friendlier user experience for locating specific model types.
Webcam Quality
Sakura Live currently has 127+ models with HD webcams. And since all the models are from Japan, you can trust that you're getting fast internet connections. However, it's a smart idea to test out the video quality in the model's free chat room before entering a private show. For Sakura Live, the live videos are always crystal clear with real-to-life streaming sex chat.
On the other hand, Live Sex Asian has more models with standard-quality webcams. My guess is since many of the performers are from developing countries such as the Philippines or Thailand, their internet connection is sometimes choppy.
But to be fair, both sites have over 100 models online with good-looking cameras. But if I had to choose only one, then Sakura Live (full review) is the site with an overall better webcam quality.
Number Of Asian Camgirls Online
As I write this review, there are 38+ models online at Live Sex Asian and 130+ models at Sakura Live. So clearly Sakura Live has a better selection of models. However, Live Sex Asian features North American Asians as well as Korean and Chinese performers whereas Sakura Live is an exclusive Japanese model site.
If you're attracted to Japanese girls, then Sakura Live is the obvious better choice. All the models are working from Japan and not every girl can speak perfect English. But there is a cool translation tool that you can use so that you can communicate effectively in English or Chinese even without speaking a word of Japanese.
Overall, Sakura Live has a better selection of Japanese girls but Live Sex Asian (full review) gives you more variety.
Sex Cam Features
Live Sex Asian offers free video sex chat even as an unregistered guest. There are various types of model awards and a 'Club Elite' program for members that allow you to climb up the ranks to get discounts on your next credit purchase. There's just seems to be more going on at Live Sex Asian and if you enjoy unique features other than your basic chat features, then Live Sex Asian is a better choice.
The newest feature is the VibraToy which was first made popular on Sakura Live. Nowadays, Live Sex Asian (as well as their other company sites Live Jasmin and My Tranny Cams) also use the VibraToy feature.
The best feature of Sakura Live is the $20 value of private chat for simply joining the site. But other than the sex toy control feature, Sakura Live is a simpler site without as many frills as LiveSexAsian.
Site Usability
For this section, I tested the sites on both my laptop and my Samsung Galaxy. In terms of overall load times, both sites stream rather quickly even with the HD webcams (I do have a fast internet connection so your speeds might be different). Some features are going to be restricted for members only. But both sites allow you to join for free which opens up other site features including access to the private shows.
One thing that bothers me on Sakura Live is that every time you click on a new free chat image, it opens up a new window. So if you click on three different images, you'll have three different tabs opened at the same time. This seems unnecessary and as I mentioned in a previous section, I prefer the navigation on Live Sex Asian.
Overall, both sites are easy to navigate but Live Sex Asian (full review) is a superior interface allowing for more detailed model searches.
Value For Money
If you're on a budget and you don't want to spend all your hard-earned cash on live sex cams, then I recommend you spend your time on Live Sex Asian. The pay-per-minute rates start at only $0.98/minute for live masturbation whereas couples and anal shows will set you back closer to $3/min. However, Sakura Live has considerably higher prices with private shows starting at $3 to $4/minute.
Another thing worth mentioning is that the models at Sakura Live are generally more conservative than their American counterparts. So you can think of SakuraLive as more of a sexy flirt show which will have nudity and often masturbation as well, but I found the action starts quicker at Live Sex Asian.
For value for your money, your credit will simply last longer at Live Sex Asian and the models usually don't waste as much time to perform hardcore acts.
Conclusion
So which site is the best Asian cam? Personally, I prefer the girls at Sakura Live but that's only because I have a fetish for Japanese girls. For most viewers, I recommend joining LiveSexAsian.com instead. Why? Because of the more hardcore shows at discounted rates.
In the end, it's all about the quality of models and how long your credits last. And at Live Sex Asian, there's always a satisfactory selection of $0.98/min models. Because of this reason alone, I conclude that Live Sex Asian is a better site than Sakura Live.
Asian Cam Resources
If you're still looking for the best Asian cam sites, then I recommend you visit this Top 10 Asian Cams list from our sister site LiveCamReviews.net.
You can also visit Dark Angel's own list of Top 10 Live XXX Cams for the most popular adult cam networks.
What do you think about these two sites? Please share your own thoughts in our comment section below.