Article published on September 15, 2019 by Dark Angel.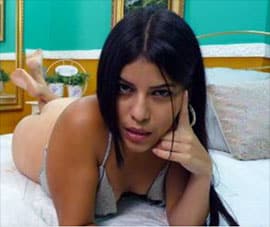 Im Live and Streamate are popular sites in the adult cam niche. These sites are often imitated with what are called White Label sites. For example, Its Live uses the same Streamate interface and shares the same models and is known as a White Label site.
For this blog post, I want to compare Im Live with Streamate by walking you through each of our live cam rating criteria. My goal is that you learn about the similarities and differences so that you can make a more informed decision of where to spend your time and money.
Overall Impression
Whenever I review a new webcam site, I always like to spend a few minutes testing the various pages on laptop and smartphone. Both sites have been through design upgrades and both are compatible on mobile. However, I find Streamate to have a better overall design with an easier-to-navigate model profile list.
You can quickly filter the models by category on the left sidebar which shows how many models are currently online in each group. Im Live also gives you several options to browse models but the categories are less extensive. Both have an advanced search page and both have multiple viewing options. For example, Streamate lets you change the size of the model images allowing you to display more models on each page whereas Im Live gives you a more detailed model listing with information about their live shows.
Regardless of whether you visit ImLive.com or Streamate.com, you'll find a pleasant user experience with a great selection of online hosts. But if I had to pick the site with the best overall impression, then I'd go with Streamate primarily for its wider range of model categories.
Webcam Quality
Nobody wants to pay for a live show only to be let down by choppy video or slow-loading feeds. The webcam quality is an important aspect of our rating criteria and can make a real difference in your overall experience. I'm glad to report that HD webcams are easy to find on both sites. You'll need a fast internet connection to properly enjoy live videos in HD and it's not always easy to spot which models are available in high definition.
What I usually do is enter several free chat rooms to get a feel for what's out there. This not only lets me view the model for free, but also lets me test out the quality of their webcams.
Overall, Im Live seems to have a better quality of live video. I'm not sure if that's because the model hiring process is stricter or if I just got lucky this time while reviewing the site. But the Im Live girls definitely look a step above the models on Streamate.
Number Of Models
Currently there are 1090+ models online at Streamate.com and 480+ models online at ImLive.com. Streamate models all have free public chat rooms with semi-nude models that you can interact and flirt with whereas only about half the models on Im Live have free chat rooms. So for both paid chat and free chat options, Streamate has a better selection of girls.
In addition to females, both sites have a moderate selection of guys, gays, transsexuals, and couples with Streamate also having a better selection of non-female performers. Also, the co-ed, fetish, and mature webcam categories are considerably better on Streamate as well.
Site Features
Each site offers its own set of features with Im Live having recently added several new features to the site. The ImLive 'Candy Shows' are a special type of show that you need to purchase a ticket for. These shows happen at fixed times throughout the month and are viewed by multiple members. Because the shows aren't private, they are won't cost as much as a private show.
ImLive also has the 'Control the Vibrator' feature which used to only be available on the Japanese webcam site Sakura Live. Models with this feature will have the vibe icon displayed on the top right corner of their profile image.
Perhaps the best feature of ImLive is the 30 Extra Credits on your first purchase. This is an exclusive deal available for readers of Dark Angel Reviews that we negotiated with the owner of the site in order to give you a better value on your first credit purchase.
Streamate also has some cool features worth mentioning. For example, Streamate features exclusive porn star shows which are free for members of the site. You can find the upcoming calendar by clicking on 'Calender' at the top of the Streamate.com home page.
Streamate also has the popular 'Gold Shows' which are similar to ImLive's Candy Shows. Basically, they are specially priced group shows where you can watch a hardcore show without putting a dent in your bank account.
Overall, both sites have all the basic features you need but ImLive takes the prize for having the most unique site features.
Value For Money
First, let's compare the free chat options. It's free to create an account on both sites that will unlock many of the site's features including private shows. So if you're only visiting for non-nude flirting, then you won't need to pay on either site.
However, if you want to access the private rooms, group shows, and pre-recorded content, then you'll need to pay up.
Let's start with Streamate. There's a wide range in pay-per-minute rates starting at $0.99/min and all the way up to $9.99/min. Im Live models start at only $0.88/min which are the 'Happy Hour' models. So Im Live does have the slightly lower priced shows.
Another thing worth mentioning is that Streamate offers a VIP membership that costs $14.99/month which gives you access to all the previously recorded shows. Im Live also sells individual model content but these are individually priced in credits on the model profile pages.
Final Verdict
So which site is better? Personally, I prefer Streamate. Even though there aren't as many features as ImLive, the free 'Party Chat' can be a lot of fun especially when the model likes all the attention of a busy chat room. The 'Gold Shows' are also a great way to save money and they usually cost only $0.99/minute. Because Streamate has both a better selection and a better price, most viewers will prefer Streamate.
Adult Cam Resources
If you're still looking for the best adult cam sites, then I recommend you visit our Top 10 Live Cam Sites. You can also visit our sister site LiveCamReviews.net with niche specific lists of the Top 10 Asian Cams, Top 10 Fetish Cams, and Top 10 Tranny Cams.