TGirl Japan review updated on July 22, 2019.
Introduction
TGirlJapan.com (former ShemaleJapan.com) is the only site offering exclusive Japanese newhalf in censorship-free High-Definition. "NewHalf" is a Japanese Ladyboy term coined by the Japanese meaning half-man, half-women, or "shemale" or "ladyboy".
There are many Asian ladyboy sites, but this is the ONLY site focusing entirely on Japanese Newhalf models. Also the sites content is incredibly well-presented with solo masturbation, cosplay, and hardcore ladyboy fucking.
Plus with over 1321+ Japanese ladyboy videos in Full HD 1080P with literally 3 new scenes added every week, the archives only continue to get better.
It's rare to find a site that delivers so many models and videos staring only real Japanese Ladyboys. Keep reading to learn more about this unique site!
Impression
Tgirl Japan (former Shemale Japan) is from the Grooby company which is well known for their Tgirl sites such as Ladyboy XXX, Asian TGirl and Ladyboy Ladyboy (reviews).
All the latest updates are sorted on the home page with a short preview of each scene. Here you can also see the latest stats when it comes to videos, photos and models.
The free tour offers pages of previews, large screen captures, and site statistics. They promise that scenes come in High-Definition with no mosaic, and they deliver on those promises.
The TGirl Japan site is plain and simple in terms of navigation, but the site content definitely isn't! This's a most for any serious fan of the Japanese ladyboy scene.
Quick Facts
Fully mobile compatible
Stream & Download HD videos
Three new updates each week
Every photo set in Zip-files
Quick 24/7 customer service
Pay with Bitcoin
Uncut Japanese Newhalf Videos
So let's get to the actual content.  The latest site statistics are as follows:
199 Models (Japanese Ladyboy ONLY)
1321 Japanese Newhalf Videos (100% original)
154888 Photos
You can start by checking out the previews. Many of the scenes start off with a Japanese ladyboy strip-tease which then progresses towards masturbation. The newhalf models look genuinely female, and I've never seen any of the chicks on other networks.
It's easy to download the videos in multiple formats up to High-Definition Windows Media.  As for streaming, the scenes buffered quickly and there were no problems watching them online.
Each video at TGirl Japan comes with it's own professional photo set sorted in Zip-folders for easy downloading.
Video Categories
SOLO SCENES – This section features all the new-half babes jerking off their female cocks.  Members can also rate each scene and leave comments on the models' profile pages.
UNIFORMS & COSPLAY – Japan is known for their costumer play and uniform fetishes.  Whether it's a schoolgirl, nurse, or maid, these Japanese transsexuals will excite you in many new ways.
HARDCORE – Here's the place to find hardcore newhalf fucking.  Scenes included tranny-on-tranny, guys fucking trannies, and vice versa.  There's also some intense group scenes.
Japanese Newhalf Models
If you are looking for a great selection of Japanese NewHalf models then you will find plenty at TGirl Japan. You will find popular models like Karina Misaki Shiratori, Chuling, Serina, Kanato, Kaede, Sayaka Ayasaki there is totally 199+ models to choose from.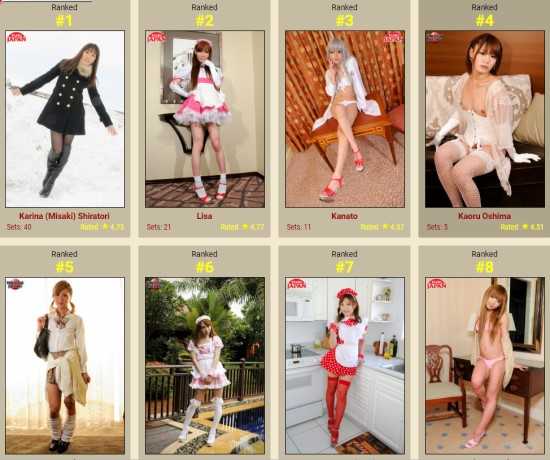 Grooby has there own Japanese photographer scouting the clubs of Japan to find new faces and models fot there sites. That's why you can count on finding newhalfs here that you havn't seen anywhere else before.
Each model has it's own profile page with a short introduction of the model including details about her age, weight height etc.
Popular Models
Karina Misaki Shiratori is the number one ranked model on the site. She's a super feminin Japanese ladyboy that actually doesn't work in the porn industry or as an escort. She's successful mainstream celebrity show-dancer and this was the first time she ever done a porn photo shot.
Another model that's for sure not new to the porn scene and that you often come across when searching for Japanese Ladyboy on the internet, is the Japan based model Miran.
She is easy to spot among other Japanese newhalf model with her often blonde kind of short hair cut and of course you can find her at TGirl Japan as well, where she stars in 24+ videos.
Taking a closer look at her model page we can learn that she is 24 years old and one of the most wanted newhalf models i Japan. And that her favorite type of guys are western visiting Nagoya and I also know that she works as an escort but this profile page doesn't say anything about that. So if you ever visit Japan make sure to look her up!
But the best part of the profile page, is that you can see all the videos performs in. So if you have a favorite Japanese newhalf and want to find all her videos on the site, this will save you a lot of time.
Price
So far, everything is good, right?  And the price will reflect that.  TGirl Japan (former Shemale Japan) is about $6 more expensive than what we're used to seeing here.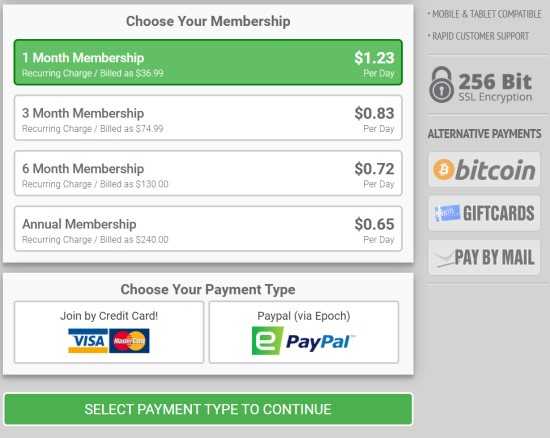 There's no trial membership, but if you sign up for 3 months, you only pay for 2:
1 Month Membership – $36.99
3 Months $74.99
6 Months – $130
12 Months – $240
Your membership can be pay by Credit Card, Bitcoin, Gift Card or Pay by Mail.
Conclusion
There's no doubt that TGirl Japan (former Shemale Japan) takes pride in their Japanese Newhalf content. And as the only site of its kind, you can be assured that you won't find anything else quite like it.
For collectors of Japanese newhalf porn, you simply can't be without this exclusive HD super-site. And with Groobys own photographer finding new models in the Japanese club scene. You can be sure to find faces here that you have never seen before.
My only complaint is that membership is bit pricey. But if you're looking to explore the fascinating new world of Japanese ladyboy. Then there's no better and unique site then TGirl Japan.